Our Story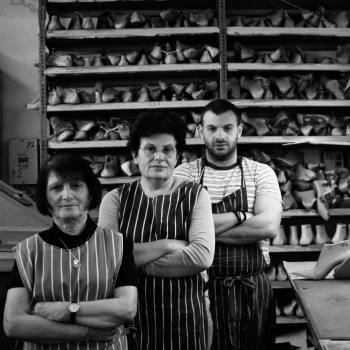 Meet the Team
Lydia's Made to Measure Shoes is a Cypriot based company founded in 1989 by Lydia, a shoe designer and shoe manufacturer.
After working for many years at her father's business designing and participating in footwear manufacture, Lydia decided to start her own business.
Despite facing some difficulties at the beginning, the quality of her work and service was quickly appreciated by the public.
For more than 30 years Lydia's Made to Measure Shoes has been hand-making shoes.
All these years of experience and learning, the company developed principles that are vigorously followed. Some of them are to ensure that every pair of shoes are comfortable, well fitted and supportive for the customer's feet, therefore the company always follows international guidelines in shoe making.
Word-of-mouth advertising attracted more customers and Lydia's Made to Measure Shoes' has been established as one of the top hand-made shoe companies on the island.
However, a great number of customers come from the UK, Germany, France, Spain and Russia to buy a pair of shoes, or they place their orders from abroad.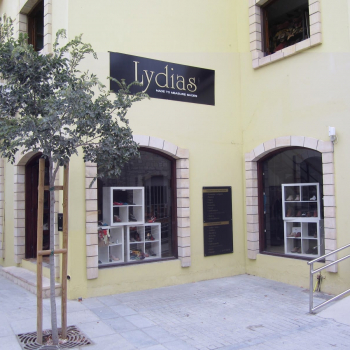 Words from our Customers
Lydia's Made to Measure Shoes ορθοπαιδικά δερμάτινα και άνετα παππούτσια. Ότι πρέπει για την πιο κουραστική μέρα της νύφης.

What a wonderful bespoke service, thank you! We'll be sending more images soon!

Thank you for making my wedding shoes 🙂 they were beautiful and absolutely comfortable ❤️ you are professionals 🙂

You did a great job, i'm longing for my wonderful shoes

My hand made boots have just arrived and they are gorgeous - thank you so much

Do you ever visit UK?! I can't find anywhere to get made to measure shoes here!
Order Your Custom-Made Shoes Now!
Working Hours:

Monday, Tues, Thurs, Friday 9:00 – 19:00

Wednesday 9:00 – 17:00

Saturday 10:00 – 14:00

Sunday Closed